12.03.21
[ CALL FOR APPLICATIONS ] UDOPIA the doctoral program in artificial intelligence - until 29 March 2021
Bandeau image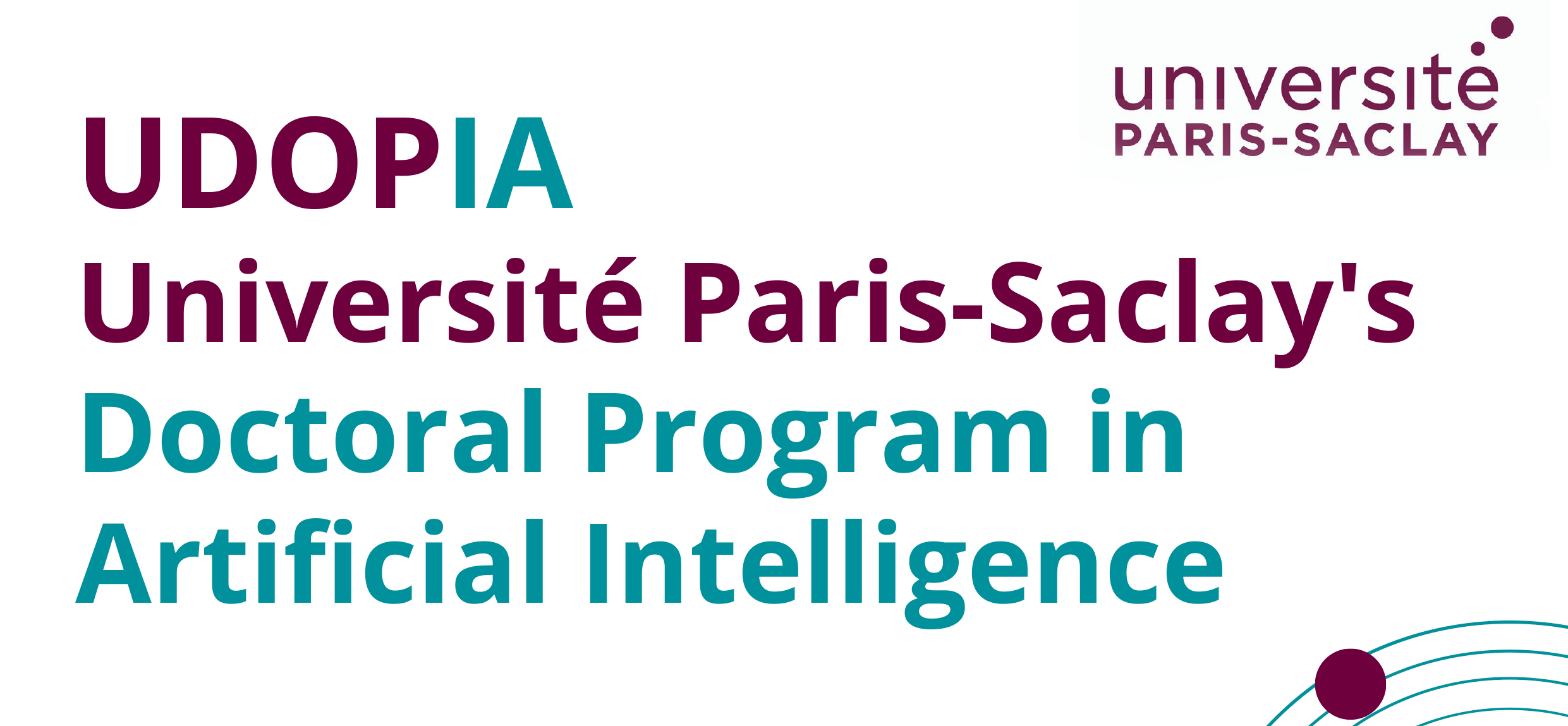 Crédits bandeau
Université Paris-Saclay
[ CALL FOR APPLICATIONS ] UDOPIA the doctoral program in artificial intelligence - until 29 March 2021
Go beyond

News on the same topic
Chapo
UDOPIA, the doctoral program in artificial intelligence of Université Paris-Saclay, has launched its call for applications 2021.
Contenu
Corps de texte
UDOPIA is the doctoral programme in artificial intelligence (AI) of the University of Paris-Saclay, which aims to finance 60 theses
by 2022. Launched in April 2020, it builds on the considerable strengths of the university cluster to create a unique cohort of PhD students trained at the forefront of core AI topics, specialized AI topics, and applictions of AI.
Ten PhD students have already started their journey in October 2020, a second call for applications has just been launched.
The selected PhD students will be recruited on a 36-month fixed-term contract starting in October 2021, with a gross monthly salary of at least €1758.
Deadline for applications: 29 March 2021