Catégorie
DATAIA Seminars
DATAIA Seminar | Paul GAY « Integrating environmental impact of AI in a data center »
Bandeau image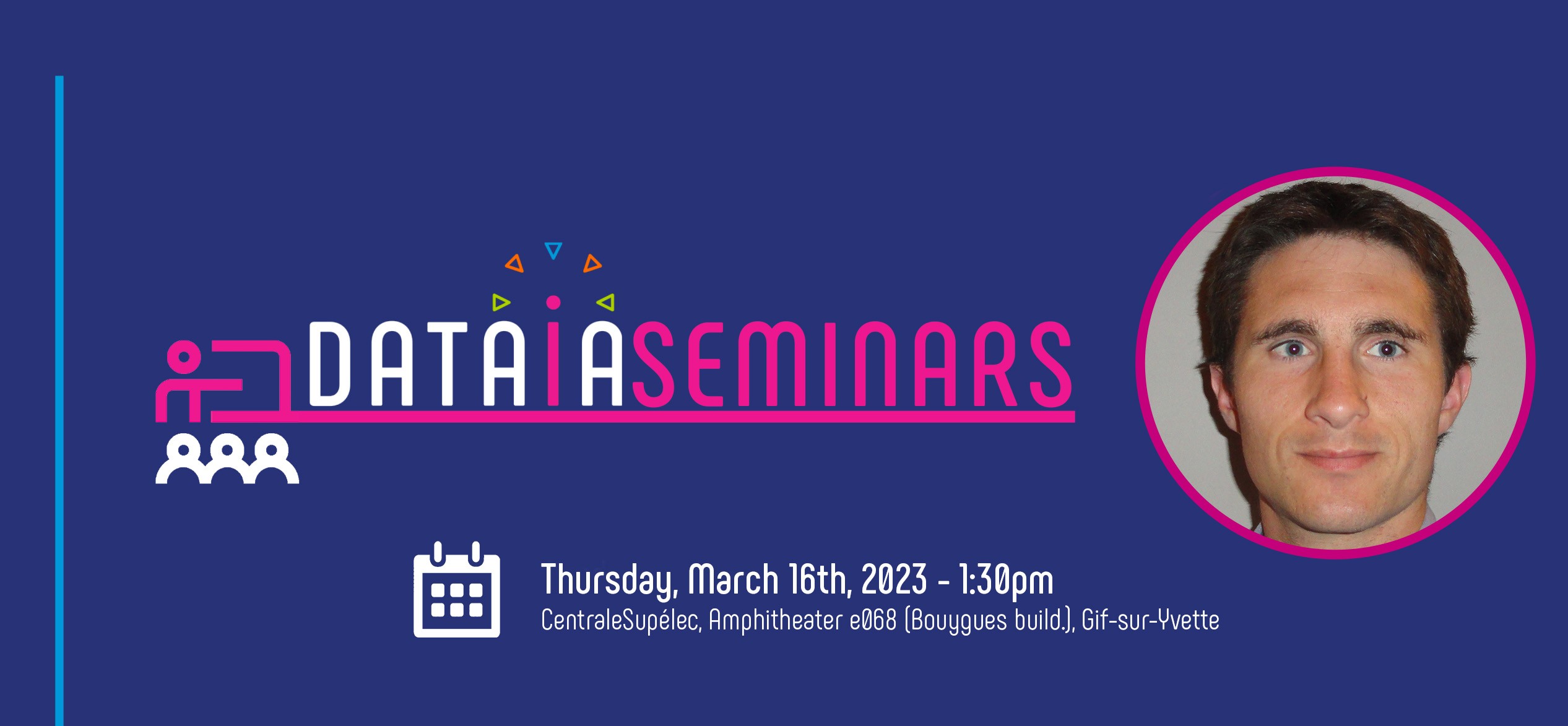 DATAIA Seminar | Paul GAY « Integrating environmental impact of AI in a data center »
Date limite d'inscription
Closing date for registration : 06.03.23
Lieu de l'événement
CentraleSupélec - Amphitheater e068 (Bouygues build.), Gif-sur-Yvette
Date de l'événement (intitulé)
March 16th, 2023
Chapo
As part of its scientific activities, the DATAIA Institute organizes seminars throughout the year to discuss AI.
Contenu
Corps de texte
Paul GAY, Research Engineer in the GreenAI Uppa team (University of Pau) and in the LISN Laboratory (University of Paris-Saclay), will present his work on the topic "Integrating environmental impact of AI in a data center". Paul studies energy efficient and embedded AI and environmental applications of AI. He is notably involved in various projects including the carbon footprint of a data center, fish counting on videos and multimedia indexing for crisis management.
---
Abstract: This seminar will describe the Coca4ai project which plans to build multi-scale models to measure the carbon footprint and evaluate the "environmental impact"/"algorithm accuracy" trade-off for deep learning algorithms at the scale of a data center: algorithm iteration, user, node, entire infrastructure. Energy consumption measurements will come from accurate external energy meters, embedded computer sensors, as well as data from facilities such as the cooling system.The application context will be centered on LabIA. This contains 12 dedicated AI stations and is used by 5 other labs. It has a representative size of to analyze AI model consumption and user practices. The data collected will help identify new opportunities applicable to other large data centers. such as Jean-Zay. Finally, an important objective will be to impact the behavior of data scientists by raising awareness of the energy they use and the impact they have on the environment.
Ancre
Practical information
Corps de texte
The seminar will be held on Thursday, March 16, 2023. It will be followed by a break.
It will also be broadcasted live (TBA link).
Registration is mandatory subject to availability!
Corps de texte
Don't miss the announcement of a new DATAIA seminar!
Sign up for our seminar mailing list by clicking here.