Catégorie
DATAIA Seminars
DATAIA Seminar | « Interactive Visualization for Urban Data Analysis » - Nivan Roberto Ferreira Junior
Bandeau image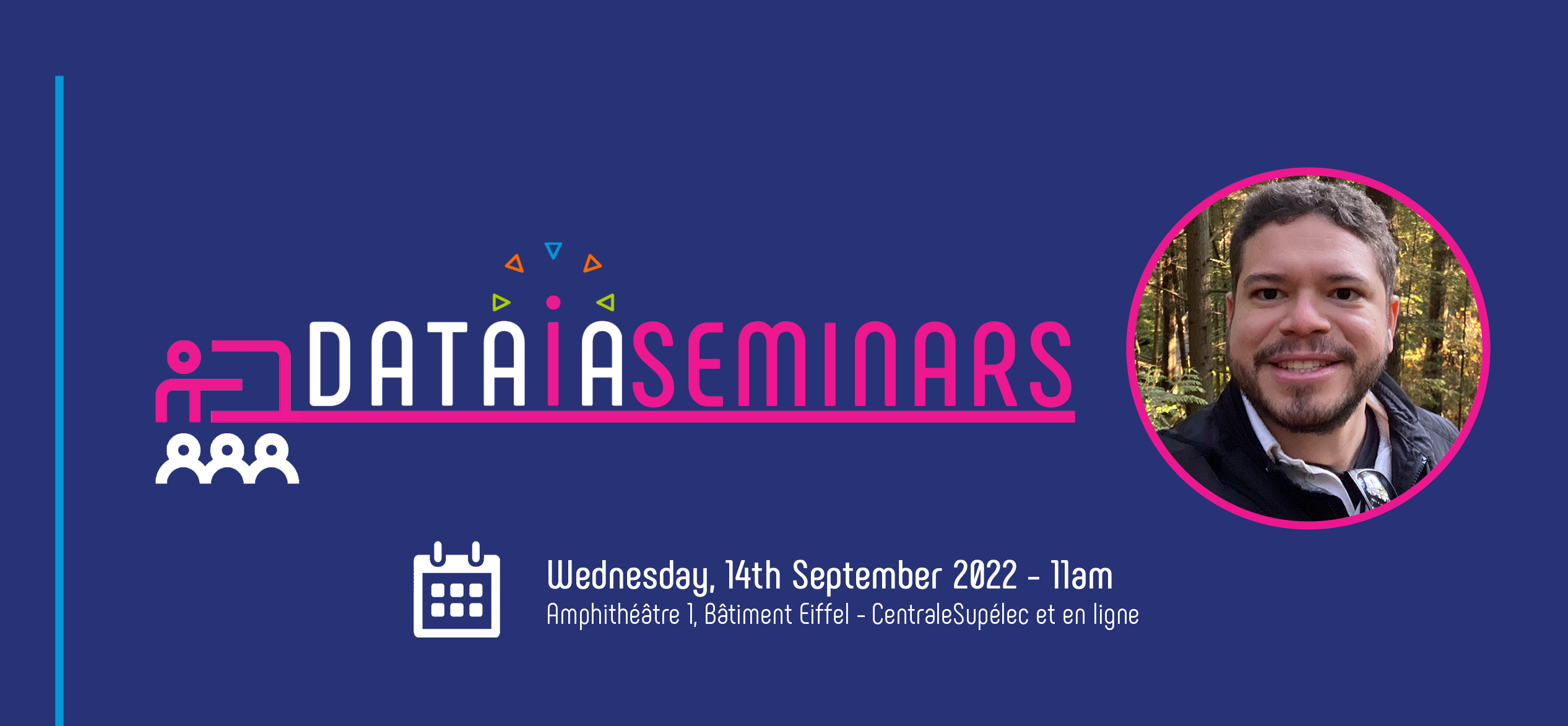 DATAIA Seminar | « Interactive Visualization for Urban Data Analysis » - Nivan Roberto Ferreira Junior
Lieu de l'événement
Amphithéâtre 1, Bâtiment Eiffel - CentraleSupélec and online
Date de l'événement (intitulé)
14 September 2022 - 11am
Chapo
As part of its scientific activities, the DATAIA Institute organises throughout the year seminars aimed at discussing about AI.
Contenu
Corps de texte
Nivan Roberto Ferreira, Assistant Professor at the Universidade Federal de Pernambuco (UFPE) in Brazil and post-doc in the Department of Computer Science at the University of Arizona, will present its work on the theme "Interactive Visualization for Urban Data Analysis".
Abstract : cities are complex environments that house the majority of the world's population and the urban population is going to continue growing in the following decades. For this reason, an enormous problem faced by governments and urban planners is how to plan for this new surge of people while solving the already challenging scenarios of the present. The explosion in the volume of data about urban environments has opened up opportunities to better inform both policy and administration, thereby helping governments to overcome constant challenges of improving/increasing the quality of public services and promoting sustainable development.
By taking advantage of modern computer graphics, analytical techniques, and the power of the human visual system, interactive visualization systems are powerful tools that help to make sense of large data collections. In this talk, Nivan Ferreira will describe recent efforts in designing visualization systems and techniques that allow analysts to explore and analyze large collections of urban data interactively. These techniques include visual, algorithmic, and pattern mining aspects and have been applied to help domain experts in the fields of urban planning, transportation engineering, and architecture.
Ancre
Practical information
Corps de texte
The seminar will take place on Wednesday, September 14, 2022 at 11am, in Amphitheatre 1 - Eiffel Building of CentraleSupélec and will be followed by a cocktail reception.
Address: 8 rue Joliot Curie, 91190 Gif-sur-Yvette.
It will also be available in live broadcasting.
Registration is mandatory (subject to availability)!
Corps de texte
Don't miss out any new announcement about a new DATAIA seminar!
Subscribe to the DATAIA seminars mailing-list by clicking here!