Catégorie
DATAIA Seminars
DATAIA Seminars | « Matrix and Tensor Factorizations for Data Fusion » - Tülay Adali
Bandeau image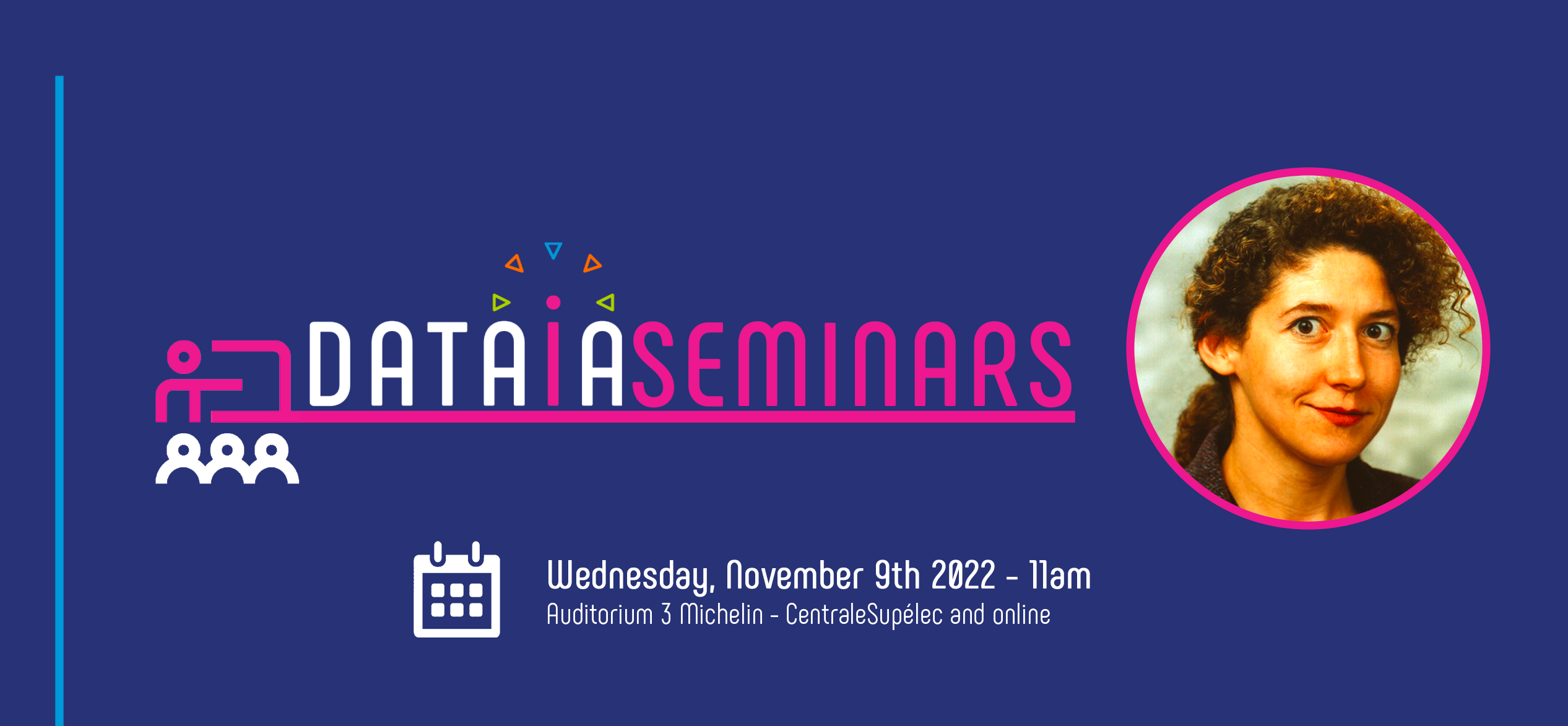 DATAIA Seminars | « Matrix and Tensor Factorizations for Data Fusion » - Tülay Adali
Lieu de l'événement
Auditorium 3 Michelin - CentraleSupélec and online
Date de l'événement (intitulé)
9 November 2022 - 11am
Chapo
As part of its scientific activities, the DATAIA Institute organises throughout the year seminars aimed at discussing about AI.
Contenu
Corps de texte
Tülay Adali, Distinguished Professor in the Department of Computer Science and Electrical Engineering at UMBC, will present its work on the theme "Matrices and Tensor Factorizations for Data Fusion: Focus on Model Match, Interpretability, and Reproducibility".
Abstract : In many fields today, such as neuroscience, remote sensing, computational social science, and the physical sciences, multiple datasets are readily available. Matrix and tensor factorizations allow joint analysis, i.e., fusion, of these multiple datasets so that they can interact and inform each other while minimizing assumptions about their inherent relationships. A key advantage of these methods is the direct interpretability of their results.  This talk presents an overview of the main models that have been successfully used for merging multiple data sets. Examples based on independent component and independent vector analysis as well as canonical polyadic decomposition are discussed in more detail with examples of neuroimaging data fusion. The importance of computational reproducibility is also discussed, with emphasis on its relationship to pattern matching and interpretability.
Ancre
Practical information
Corps de texte
The seminar will take place on Wednesday, November 9, 2022, from 11:00 am to 12:00 pm, at the Auditorium 3 Michelin of CentraleSupélec (8 rue Joliot Curie, 91190 Gif-sur-Yvette). A cocktail reception will be served.
It will also be broadcasted live (link TBA).
Don't miss out any new announcement about a new DATAIA seminar!
Subscribe to the DATAIA seminars mailing-list by clicking here !