Bandeau image
Crédits bandeau
Designed by pch.vector / Freepik
The DATAIA Club Connection
Chapo
The DATAIA Club Connection (D2C) is a format of targeted and qualified meetings, organised around a high-stakes research theme selected by the PAI Club
Contenu
Corps de texte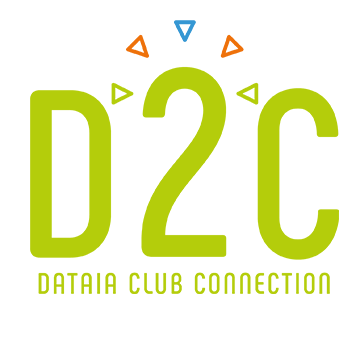 The D2C initiative welcomes academics and industrialists of the field to facilitate exchanges, create a bond of trust and pave the way for future collaborations.
It is set up in order to identify in advance the priority research issues of researchers and the problems of industrialists and to make them converge. The contacts and collaboration opportunities proposed are then closely monitored until they are set up and launched.
The typical D2C program is organised around :
Pitches to enable researchers and industrial experts to get to know each other better and present their respective prospective subjects before meeting;
Small round tables to exchange and formalise an action plan around common needs;
Individual meetings to address more specific needs for bilateral collaborative projects.
This initiative is part of the ambition to facilitate the setting up of several levels of collaboration and to create a constructive dynamic:
Expertise / Student projects / Internships
Research collaborations / CIFRE thesis
Common laboratoires / Common teams
Multi-partner chairs
---
Invitations to the D2C are private and targeted, in order to guarantee an excellent level of expertise and exchange, and thus meet expectations as effectively as possible. If you would like to take part in this initiative, please contact Eric Tordjeman, Head of Industrial Partnerships at Institut DATAIA.
Ancre
D2C previously organized
Corps de texte
📅 See you soon at a one-day workshop on generative AI!
More information to come.