Catégorie
Conferences / Workshops
Geometric Science of Information 2021
Bandeau image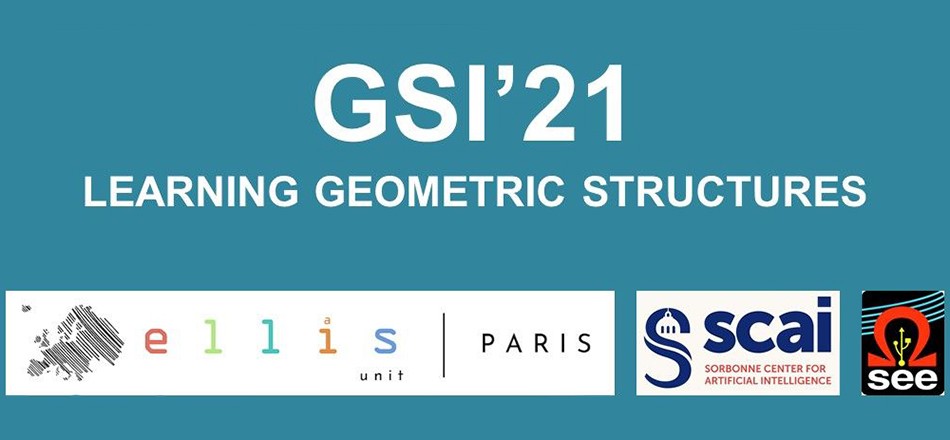 Geometric Science of Information 2021
Lieu de l'événement
Sorbonne Université - Paris
Date de l'événement (intitulé)
21-23 July2021
Chapo
GSI 2021brings together pure/applied mathematicians and engineers, with common interest for geometric tools and their applications for information analysis.
Contenu
Corps de texte
The 5th edition of the conference on Geometric Science of Information is organised by SEE and sponsored by Ellis Paris, SCAI, Sony CSL, and Thales.
This conference will be an interdisciplinary event and will unify skills from Geometry, Probability and Information Theory. It aims to :
Provide an overview on the most recent state-of-the-art
Exchange mathematical information/knowledge/expertise in the area
Identify research areas/applications for future collaboration
The program is available here.
Important dates :
Deadline for submissions : 1 March 2021
Notification of acceptance : 25 April 2021
Opening of registrations : March 2021