16.03.21
[ CALL FOR PROJECTS ] MSH Paris-Saclay and Institut DATAIA Paris-Saclay launch a joint call
Bandeau image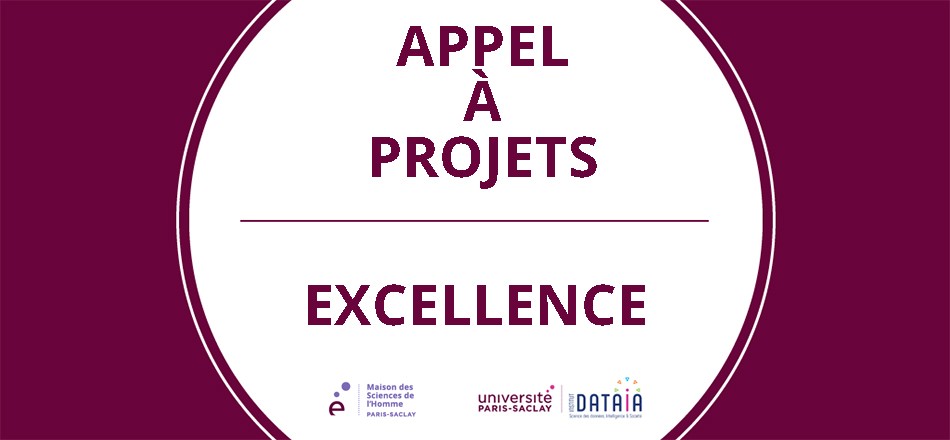 [ CALL FOR PROJECTS ] MSH Paris-Saclay and Institut DATAIA Paris-Saclay launch a joint call
Chapo
MSH Paris-Saclay and Institut DATAIA Paris-Saclay join forces to launch a call for projects aimed at fostering the emergence of projects of excellence in data science, artificial intelligence and society.
Contenu
Corps de texte
The objective is to promote high-potential research projects, carried out by researchers from different units and disciplines, such as digital sciences and humanities and social sciences, in the Saclay area.
The theme of the call is "Challenges and societal impacts of artificial intelligence". Its ambition is to encourage interdisciplinary research projects that could contribute to the study of societal transformations induced by the development of artificial intelligence, to a better characterisation of these transformations and to an assessment of their consequences.
The selected project will benefit from a budget of €160,000 available for two years from the date of labelling, including the funding of one to two post-doctoral fellows in the human and social sciences.
Deadline for applications: 23 April 2021
Results: 25 June 2021