12.06.23
[REPLAY] Workshop ILLS/DATAIA
Bandeau image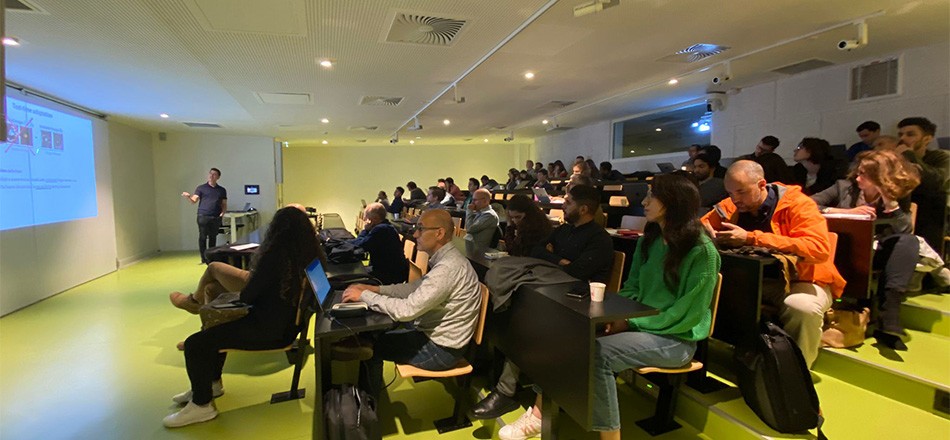 [REPLAY] Workshop ILLS/DATAIA
Go beyond

News on the same topic
Chapo
A look back at the workshop co-organized by ILLS (Canada) and the DATAIA Institute, held at CentraleSupélec from May 24 to 26.
Contenu
Corps de texte
From Wednesday May 24 to Friday May 26, a workshop co-organized by the ILLS laboratory (Canada) and the DATAIA Institute took place. The objective? Bring together experts from various French and Canadian academic and research institutions to share their knowledge and ideas on the latest trends and advances in the field of AI. Topics covered included natural language processing, computer vision, machine learning and deep learning.
The workshop offered a unique opportunity for participants to engage in meaningful discussions, foster a community of researchers to establish new collaborations between Canada and France, and explore new avenues of AI research.
You can now watch the replay of these 3 days and the associated presentations!
Not all sessions are available for replay, for reasons of image rights and confidentiality.