Catégorie
International partnerships
05.07.18
Signature of a partnership agreement between DATAIA Institute and The Alan Turing Institute
Bandeau image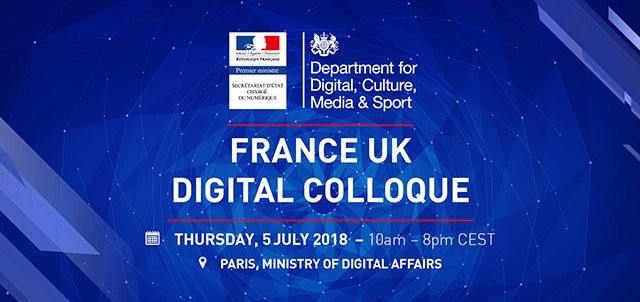 Signature of a partnership agreement between DATAIA Institute and The Alan Turing Institute
Chapo
The Alan Turing Institute signs agreement with the DATAIA Institute to promote collaboration between France and the UK.

Contenu
Corps de texte
We are delighted to announce a new agreement between The Alan Turing Institute and the DATAIA Institute.
The agreement was announced by Digital Secretary Matt Hancock on a visit to Paris today (Thursday 5 July 2018) as part of a package of measures to strengthen ties between the UK and France's digital industries.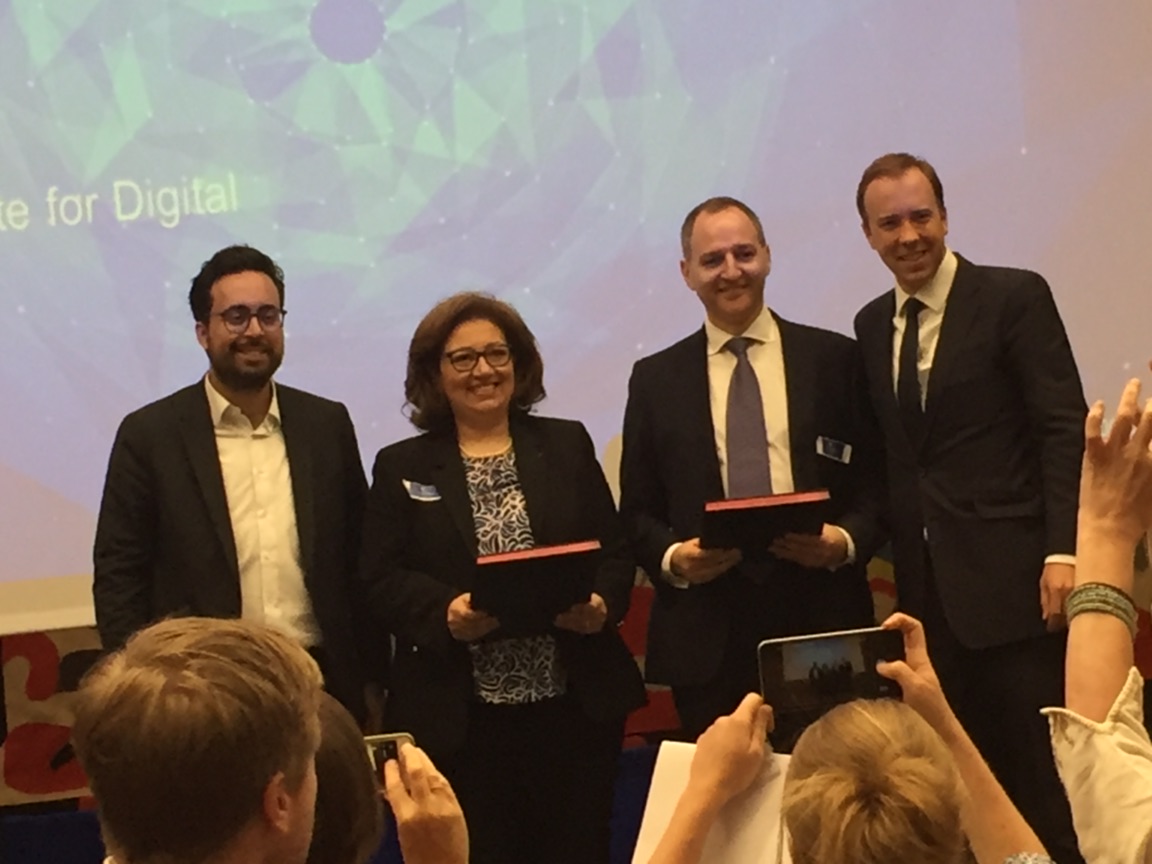 The Turing and DATAIA will pursue collaborative research in areas of shared interest, for example fairness and transparency in the design and implementation of algorithms. They will also work together to share knowledge and expertise between France and the UK, enabling visiting researchers to spend time at each Institute and hosting joint workshops and funding calls.
This announcement follows a Franco-British AI event hosted by the Turing and French Tech UK in January 2018, and a subsequent event held in Paris in February 2018, both designed to kickstart discussions about French-UK collaborations in new technologies.  
Alan Wilson, CEO of The Alan Turing Institute, commented:
"The fundamental goal behind all our research is to build a data and AI enriched world for the benefit of all. In order to do this, it is critical to forge international collaborations and share our knowledge, expertise and ideas with other research centres around the world. 
"The Institute and DATAIA both share a vision for building research in data science and AI which crosses disciplinary boundaries and recognises the societal implications of data and algorithms. It is a pleasure to kickstart this engagement and we look forward to working with them to advance UK and French excellence in this area." 
Digital Secretary Matt Hancock is expected to say:
"I am delighted to see a new agreement has been signed today between the UK's Alan Turing Institute and France's DATAIA. Both doing vital work in data science and AI and this is the first stage in a closer working relationship.
"Together with a new commitment by our two governments to strengthen ties in AI and data we will help our world-leading digital administrations better serve their citizens and provide a huge boost as we build a Britain which is fit for the future."

Nozha Boujemaa, Director of the DATAIA Institute: 
"Our objectives through DATAIA are the development of a Responsible and Safe AI to foster data-driven innovation that respects human values while increasing the economic competitiveness of our industries. We have a vision and objectives aligned with our colleagues of the Alan Turing Institute who recognize the importance of interdisciplinary approaches to effective economic and social innovation. We are very keen to launch this collaboration which will have multiplier effect of French and British forces recognized by their excellence and their impact." 

Catégorie
International partnerships
28.03.18