06.09.19
« Perspectives for causal inference on time series in Earth system sciences » Jakob Runge leads DATAIA seminar
Bandeau image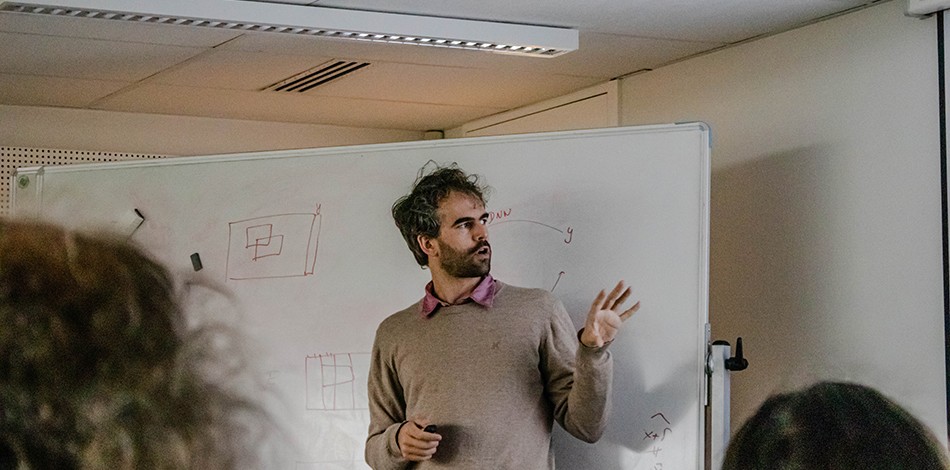 « Perspectives for causal inference on time series in Earth system sciences » Jakob Runge leads DATAIA seminar
Chapo
Jakob Runge tackles the challenges related to causal discoveries in the Earth sciences
Contenu
Corps de texte
On Tuesday, the 1st of October, Jakob Runge gave a seminar organized by DATAIA with the support of Michèle Sebag (CNRS, Université Paris-Sud) and the TAU Team of Inria.
Jakob Runge is a German researcher who currently leads the Climate Informatics team at the DLR Institute of Data Science.
The seminar gathered more than 30 researchers, industrial exponents, and Master's and PhD students at Inria's premises at the DIGITEO MOULON building.
Jakob's talk was centered on causal discoveries in the Earth sciences and the challenges arisen by the topic. He listed the different methods in use to tackle the problem and their shortcomings. He, then, analyzed in detail the challenges of causal discovery related to the process, the data, and statistics.
During his research career, Jakob has addressed these challenges in his paper Detecting causal associations in large nonlinear time series datasets that describes a new method which opens up entirely new possibilities to discover causal networks.
In collaboration with the Universitat de València, Jakob has also created CauseMe: a platform to benchmark causal discovery methods. It is possible to contribute to it by either testing your own methods on it, or by uploading your data as a user.
CauseMe also collaborates on Causalty4Climate, a NeurIPS competition on causal discovery for climate data challenges supported by Amazon Web Services that starts on October 11.
Nom de l'accordéon
Biography
Texte dans l'accordéon
Jakob is a complex systems data scientist with a focus on climate data. His main research interests are causal discovery and causal inference based on graphical models and deep learning.
Jakob currently leads the Climate Informatics group at the DLR Institute of Data Science. He studied physics at Humboldt University Berlin and the University of California in Santa Cruz and obtained his PhD on causal inference from dynamical complex systems at the Potsdam Institute for Climate Impact Research.
Before his current position Jakob was a Postdoctoral Fellow in Studying Complex Systems at the Grantham Institute, Imperial College London, funded by the James S. McDonnell Foundation.